Amazon: $7.39 (Reg. $13.38) Camco Adjustable Cutlery Tray!
Head over to Amazon and get this Camco Adjustable Cutlery Tray on sale for $7.39 (Reg. $13.38). This is adjustable between 9" and 13" for an easy custom fit. It has 5 compartments.
Get free ship on $25 or free 2-day ship with Prime.



Click HERE to buy!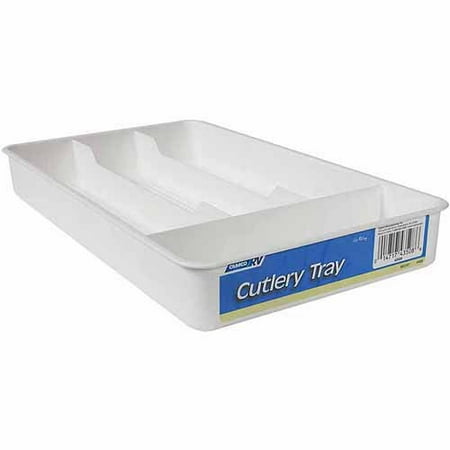 Get this Camco RV Cutlery Tray, Drawer Organizer on sale for $ (Reg. $) over at Amazon or Walmart. This is a compact size and measures at 7" x 12". There are 4 compartments.

Click HERE to buy it from Amazon.
This is an add-on item so it will only ship on order over $25.



Click HERE to buy it from Walmart!
Get free 2-day ship on $35 or do store pickup if available.
Please note:
Price is accurate at time of posting but may subject to change. Codes can expire without notice.
Disclosure:
Affiliate links may be used at no extra cost to you. I may receive a commission if you purchase via the link. Qpanion is a participant in the Amazon Services LLC Associates Program, an affiliate advertising program designed to provide a means for sites to earn advertising fees by advertising and linking to Amazon.com. Thank You for the support.