*Hot* $150 (Reg. $395) + Free Ship MICHAEL KORS ACCESS Bradshaw Silver-Tone Smartwatch!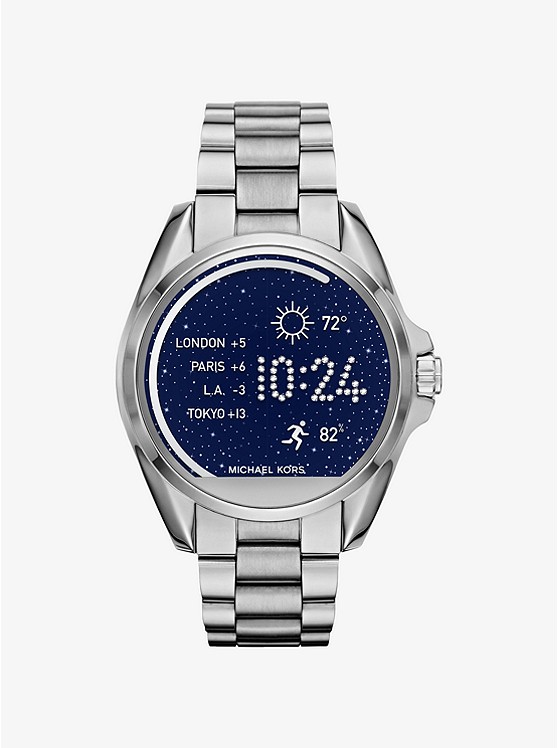 Head over to Amazon and score this MICHAEL KORS ACCESS Bradshaw Silver-Tone Smartwatch for $150 (Reg. $395).
Item qualifies for free ship. Prime members get free 2-day ship instead.
Click HERE to buy!
DETAILS:
Powered by Android Wear. Compatible with iPhone and Android devices
Technology meets style with our Michael Kors Access Collection. Fully personalize your watch by selecting or customizing the watch face of your choice and changing out the straps to match your activity or look.
Stay connected with display notifications including texts, calls, emails, and keep track of your fitness goals by tracking your sleep, steps, and calories.
With countless options, your watch face and strap adapt to any and all occasions on your calendar, smart help From Google
Android™ OS 4.4+ or iPhone 5/iOS 8.2+
Water Resistant Up To 1 Atm
Please note:
Price is accurate at time of posting but may subject to change. Codes can expire without notice.
Disclosure:
Affiliate links may be used at no extra cost to you. I may receive a commission if you purchase via the link. Qpanion is a participant in the Amazon Services LLC Associates Program, an affiliate advertising program designed to provide a means for sites to earn advertising fees by advertising and linking to Amazon.com. Thank You for the support.